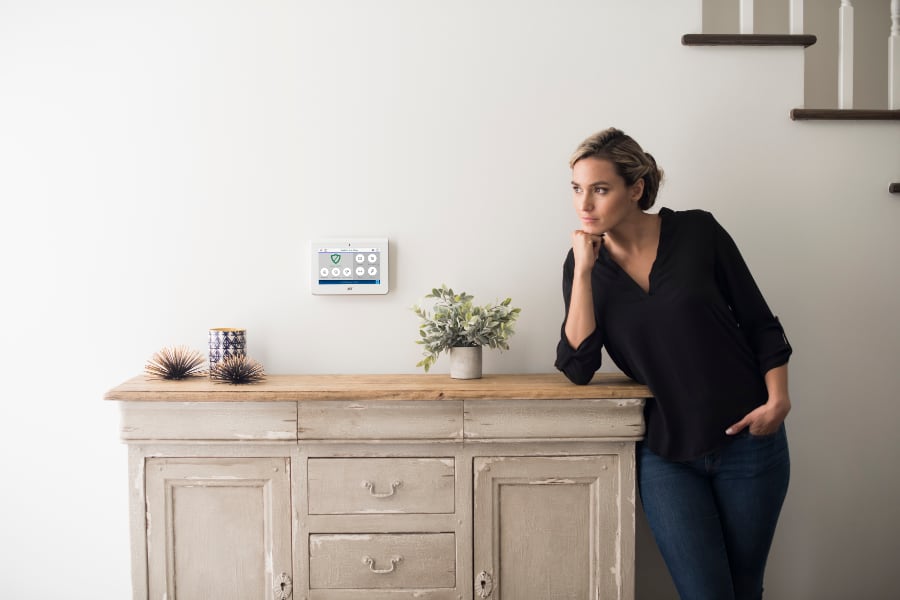 What Are The Next Steps After Your Home Security Alarms Go Off In Bloomington?
A security system is intended to protect your home. But what happens if your home security alarms go off in Bloomington? What are the right steps to take to be certain you and all your family members are taken care of?
Your first priority is not to panic. Remember that your 24-hour monitoring experts have you covered. Then take the steps described below to be prepared for any emergency.
Our Committed Professionals Help You Stay Safe
A 24-7 monitoring specialist is instantly notified as soon as your Bloomington home security alarms go off. After a monitoring professional is notified, they will call you n a hurry to figure out what caused the security system. Your system may activate in various situations, including:
Break-in

Smoke

Flooding

Accidentally setting off alarm
In situations where a device was tripped accidentally—like not recalling that the motion sensors are turned on when you open a window— an agent will call to find out if you need help. Give them your proper code, and they can cancel the alarm.
If you have an urgent situation, the monitoring agent will summon first responders, including firefighters, EMS, and law enforcement, to your home. They will even serve as your proxy when nobody is home. Your monitoring team also can apprise emergency services on which security device was triggered, increasing their preparedness for what could be a hazardous environment. The monitoring expert will maintain a connection with you to help you stay composed and instruct you on what you should do.
Steps to Take if Your Alarm Goes Off In Bloomington
Being awoken in the dead of night to your alarm going off can be terrifying—particularly if you aren't clear as to why it's happening. The most beneficial thing you can do is stay as calm as possible and proceed with the following:
First, get somewhere safe. Round up all members of your family including pets as quickly as possible and proceed to a protected area within your residence or leave the premises entirely. It's a common tendency to confront the emergency on your own, but this can be incredibly dangerous. As an alternative, focus on trying to keep yourself and your family secure and letting the authorities deal with the problem.
Second, take advantage of your home security app to keep in communication with your monitoring agent. They'll send authorities who will be on their way to your property within minutes.
Third, keep in constant communication with your monitoring agent and first responders. You can get conferenced in, so all parties are speaking on the same line. Or, if you're not able to speak directly to emergency services, you can still receive updates by text message. Even if it's only a false alarm, it's a good idea to maintain communications to all parties so you know what to do should a real emergency happen.
Be Prepared For Any Emergency in Bloomington with Secure24 Alarm Systems
From burglary attempts to flooding, Secure24 Alarm Systems works hard to make sure you and your family are well defended. With around-the-clock monitoring, smart locking systems, and entry-point sensors, your residence will remain the safe haven you intended it to be. Customize a comprehensive home security package by submitting the following form or dial (309) 316-6083 to speak with a member of our team.