Find Leaks Quickly With A Bloomington Flood Detector & Prevent Water Damage in Your Home With A High-Decibel Alarm
A Monitored Bloomington Flood Detector Warns You Of Water Leaking Before You Have Serious Damage
Cracked basement walls, old pipes, poorly sealed windows -- these are everyday worries that may lead to significant water damage in your house. In many cases, these are the types of complications that you find after the fact. Even a leaky washing machine or water heater can cause extensive destruction if left unattended.
But, when you add a Bloomington monitored flood detector to your home security system, you can identify leaking or standing water before it becomes a catastrophe. The wireless detector notifies you to early indications of water leaks with an intense, easy-to-hear beeping and a communication to your smartphone. Your ADT team will also reach out to you when the flood sensor is triggered.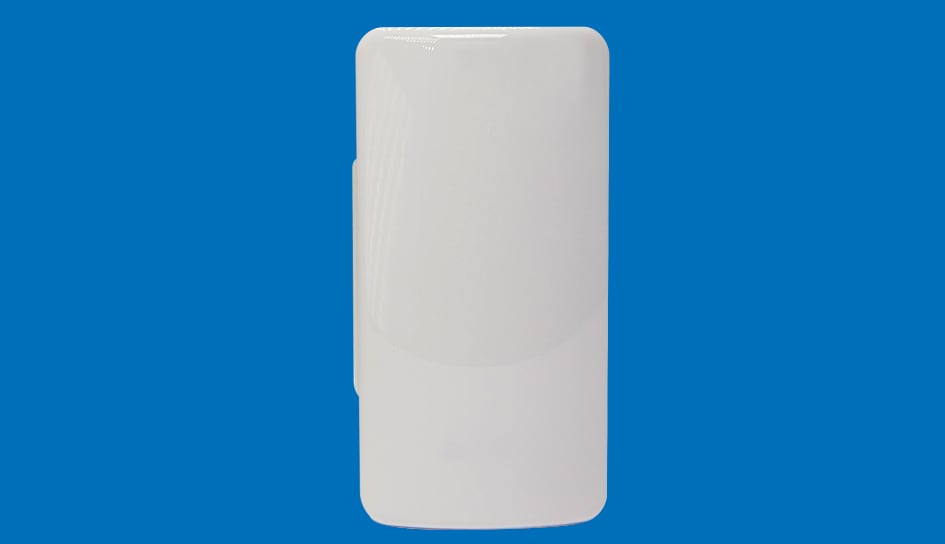 What Are The Benefits Of A Monitored Flood Detector In Bloomington?
You never want to go down the steps to discover that the lower floor of your home is now a pool of water with your belongings floating on top. Fortunately, a Bloomington flood detector is designed to catch leaks and unwanted water before you find yourself needing major property restoration. Here's how it works:
Advanced sensor is perfect for any room: The state-of-the-art alarm is designed to identify flowing water instead of moisture in the air -- so it's acceptable for use in all types of areas including bathrooms.
Unlimited placement options with a wireless connection: The small sensors offer wireless connectivity and a long battery life of 4 years. So, feel free to place them near sump pumps, behind appliances, next to pipes or anyplace you might experience a water leak.
Stay connected with alerts to your phone: Water problems like burst pipes seem to always happen when you're not at home. In the event your Bloomington flood detector finds a water issue, it will issue an emergency notification to your cell.
24-7 monitoring brings you peace of mind: On top of high-volume alerts and communications to your phone, your flood detector will alert your 24-hour ADT station. Your monitoring technicians will immediately contact you and provide the assistance you need.
Your Mobile App Makes Your Bloomington Flood Detector Part Of Your Quick Emergency Response
Time is of the essence when excessive water is detected in your home. With the ADT Control app, you have the ability to mobilize your home's automation and make it easier when maintenance reaches your property. Activating your smart home systems is helpful when you're at the property, but critical when you're not there. With a monitored Bloomington flood detector you are able to:
Receive alerts on your smartphone when flowing water is detected.
Unlock doors remotely and disable security alarms for emergency repairs.
Increase your home's temperature to combat freezing pipes.
Scan high-definition video from your home surveillance to find points of entry and assess the damage.
Maintain contact with your 24-hour ADT team.
Your Home Security System With Flood Detection Begins With A No-Obligation Free Estimate
Flood detectors and other safety alarms are all aspects of a well-rounded security system through Secure24 Alarm Systems. When you call our offices, we'll help you pick the perfect package to meet your unique requirements. Just call (309) 316-6083 today or send in the online form for your free quote.