Window And Door Alarm Sensors In Bloomington
As you may already know, the most likely places for home intrusions are your main entrance and first-floor windows. With this in mind, it shouldn't be a surprise that window and door alarm sensors are vital devices for home security packages in Bloomington. Even though the technology has been in use for generations, you might be impressed at what modern sensors are able to do.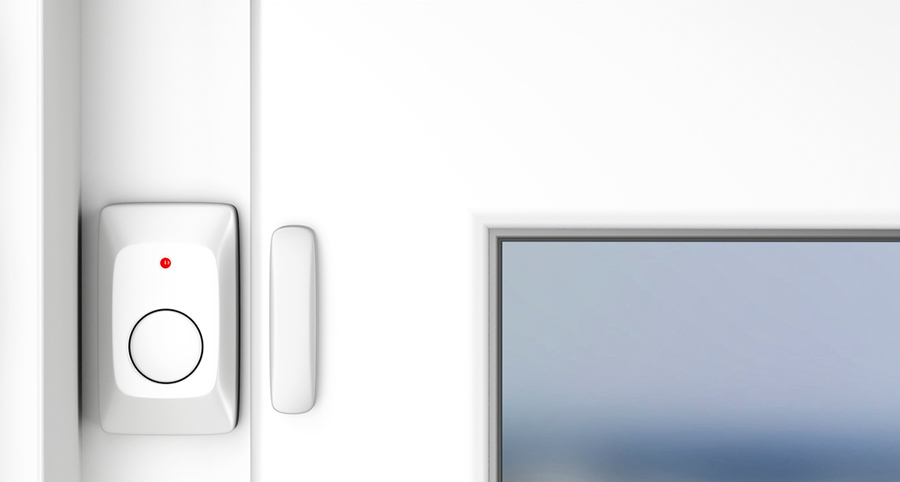 How Do Window and Door Sensors Safeguard Your Property?
No matter the kind of ADT package you select, door and window alarm sensors will be included. Installation is also part of the deal so you won't have to take up your own time, and you won't need to stress about your devices being installed correctly.
Every window and door alarm sensor features two-piece magnetic contacts. One side is attached to the frame, and the other is mounted right to the door or window. You secure your access point and the matching contacts fit neatly together. When your security is armed and an entry point opens, the joined contacts separate and your alarm is triggered. But keep in mind, these modern devices are able to do quite a bit more than just set off your alarm.
Features Of ADT Window And Door Alarm Sensors In Bloomington
An anchor of your home defense, window and door alarm sensors provide a range of advantages, including the following:
Sound the alarm: These sensors trip your high-pitched siren when a door or window is opened when the system is armed.
Instant updates: Do you wish to know what's occuring at home when you're away? You can get instant alerts right to your cell phone when a component is tripped.
Round-the-clock monitoring: You will not only be alerted, your 24-7 monitoring specialists will get an update too. Your house will be defended, irregardless of your location.
Home automation possibilities: Program your security components to function in a unified manner. You can have your entry lights engage or direct a camera to begin recording if an entry point sensor is set off. Not only will your alarm sound, you'll have the opportunity to see who activated the sensor to begin with.
Streamlined appearance: You'll hardly know the sensors are even installed. They feature a low-profile, streamlined design that complements any style of home. You even have the ability to install fully recessed sensors that are not visible.
Connectivity options: Pick from wired or wireless components contingent on your type of installation. Regardless, your house will be more secure.
More versatile than previous versions, door and window sensors in Bloomington can be skillfully incorporated into your comprehensive home security system.
Request Your Own Home Security System In Bloomington
Are you interested in having versatile window and door alarm sensors in Bloomington that boost your safety and connect straight to your home automation? That is precisely what you will discover when working with your local ADT dealers at Secure24 Alarm Systems. If you're ready to find out what we can do for you, place a call to (309) 316-6083 or fill out the form on this page.