Fire Alarms, Carbon Monoxide Detectors And Additional Home Safety Products In Bloomington
Linking your Bloomington fire alarms to a security system provides certain benefits over traditional smoke detectors. And the quicker you find and stop a safety issue the longer you have to get your family to safety.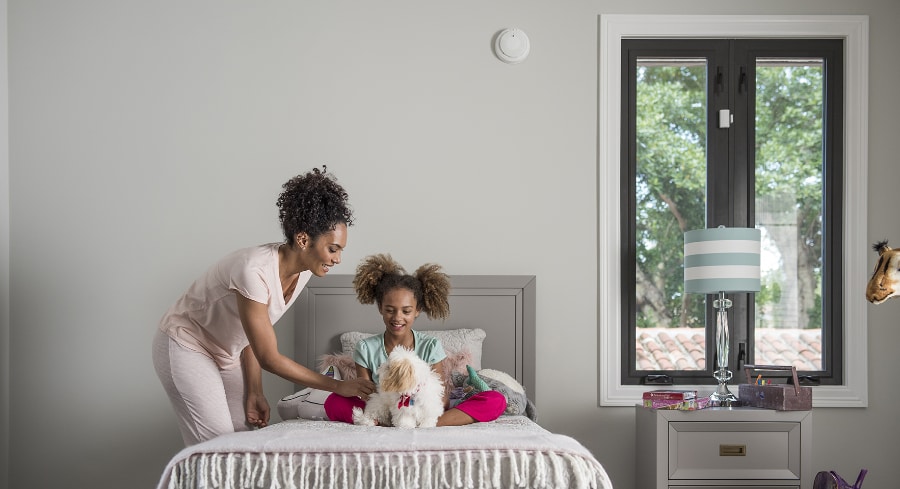 Bloomington Fire Alarms Go Beyond Simple Smoke Alarms
Including fire alarms with your security system makes it simpler to deal with a potential fire in your house. Basic smoke detectors only sound a siren when smoke is prevalent. However, your Bloomington fire alarms with ADT monitoring detect smoke and rising heat. The detector can warn your family of a fire threat faster, so everyone can get to safety sooner. Plus, your ADT monitoring system can promptly warn emergency departments -- even when you're not home.
Have Monitored Detection For Different Emergencies
When upgrading your Bloomington fire alarms, you can add more emergency detection to your home's security:
Water and Carbon Monoxide Sensors: Make sure you're prepared for other environmental emergencies in Bloomington. Carbon monoxide (CO) has been called "the silent killer" and is almost impossible to notice without a sensor. Water sensors can warn you about water detected in a monitored area before your interior floods and sustains costly damage. In any case, your environmental alarms in Bloomington are ADT monitored to issue alerts or contact emergency services when needed.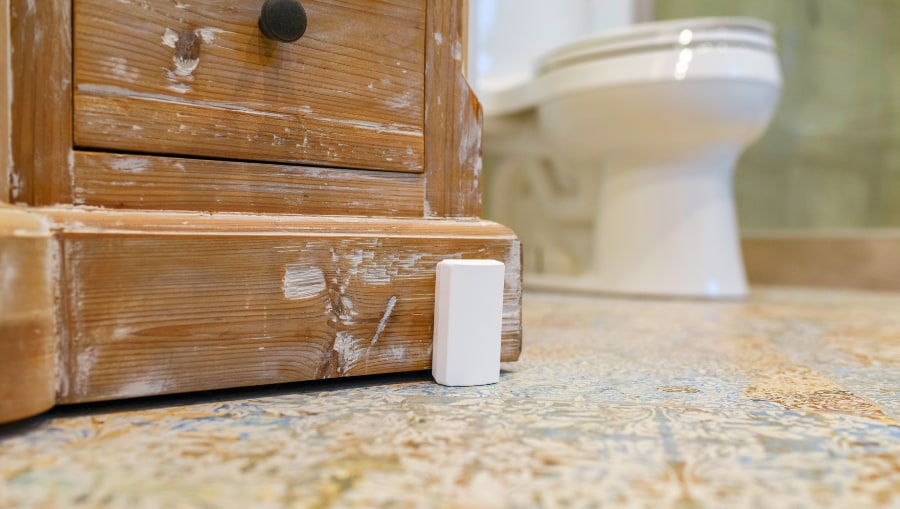 Temperature Detectors: Sometimes you want a temperature sensor in spaces that need temperature control. For example, monitor plumbing areas during the winter season to avoid frozen pipes due to temperature differences around your home. You can even check the precise current temperature in your residence through your ADT Control app.
Medical Notification Systems: If you or a family member has a medical condition that requires constant monitoring, you might want to add an alert system that plugs in to your ADT monitored system. Emergency alert keychains and fall monitors can be essential when there's a medical emergency in your home and the phone is far away.
Extra Monitoring Is What Sets Bloomington Fire Alarms Apart
While your home is being protected from environmental emergencies, so are the ADT monitoring stations. If your property's monitoring station goes down due to a natural disaster or emergency, the next one will receive your home's alerts. Rest assured knowing that your property is monitored by a live security specialist 24/7/365.
Call Today For Your Bloomington Monitored Fire Alarms
If you're ready to speak with a security expert regarding your home's fire detection and protection needs, call (309) 316-6083 or fill out the form down below. After a simple conversation and a free quote, you can schedule your installation. You can even book a same-day or next-day appointment in most areas.