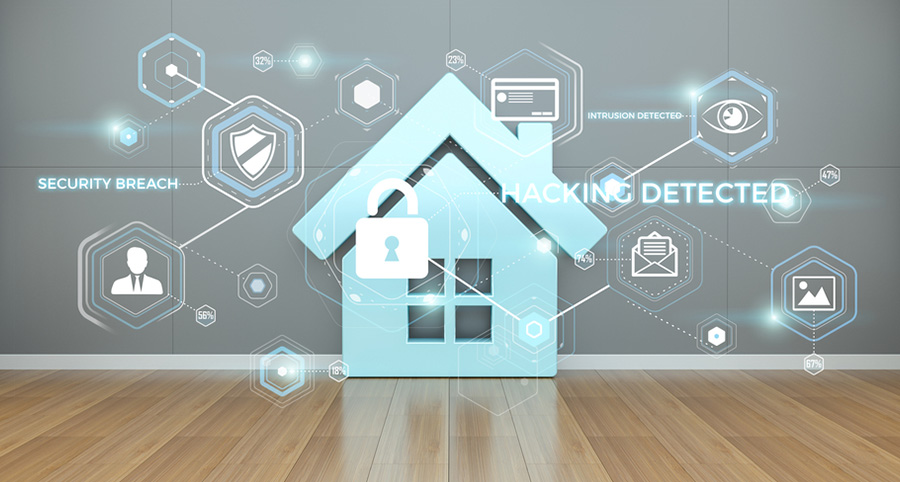 Should You Be Concerned About Smart Home Hacking In Bloomington?
In many ways, smart devices like surveillance equipment and video doorbells have made our lives more secure. We have the ability to get notifications when a stranger walks up to our front porch, and we can even have video segments sent to us when questionable behavior is found. Having implements we are able to communicate with through the internet advises us to developing risks instantly. But there is one chief drawback. The access we enjoy is also cracking a door open for hackers.
Even though you don't have to get yourself in a panic worrying about smart home hacking in Bloomington, you should be aware of the risk involved and take steps to circumvent it.
How To Block Smart Home Hacking
Almost anything may be connected to the internet today - your home's security sensors, light bulbs, and even your range. This also produces more pathways for cyber criminals to invade your network. Even so, you don't need to forgo wireless home protection packages or other smart appliances. Rather, follow these tips and do what you can to keep prowlers off your network.
Protect with hard-to-guess passwords: This is a requirement for all accounts, and that includes your home Wi-Fi. Use lower and upper casing and a mix of letters, special characters, and numbers. Avoid birth dates, anniversaries, or anything else hackers could easily guess. A password generator will give you something completely random and a password manager can help you track your different passwords and accounts.



Change default settings: When setting up your new router, chances are it will come with a standard password to help you get started. Change it. Hackers will know these default settings as well. Configuring your Wi-Fi network and new router correctly at the start is vital in maintaining your security.



Set up more than one network: Why put your smart range, your home security components, and the laptop you use for work on the same network? The majority of routers will let you initiate a distinct guest network. Be sure to use it and protect private material found on your laptop, desktop, and phone.



Install a firewall: Firewalls aren't only for business settings. They may also be integrated with your private network. Firewalls are able to watch the traffic on your network and thwart suspect activity. You can opt for a router with an incorporated firewall.



Utilize the latest encryption settings and security protocols: If you own a new router, you may be able to utilize WPA3, the most up-to-date wireless security protocol. If not, WPA2 with AES encryption will be sufficient. You need to install home security components that protect with 128-bit encryption or higher.



Ensure software and firmware is up-to-date: Keep your operating systems up to date for all devices, and that includes your connected video cameras. Many times, these updates will fix vulnerabilities and improve your security.
Be Cautious of Lower Quality Smart Home Devices In Bloomington
When you work with a trusted company like ADT, you'll be impressed by the fact that any security vulnerabilities in video cameras or other tools are addressed in a timely and appropriate manner. Other lesser-known options might not be quite as diligent. Getting your video cameras, smart thermostat, video doorbell, and additional smart devices from a single source like ADT is the right move. And getting all of your equipment hooked up at once will help ensure proper implementation, security, and performance. It's also good to know that ADT Command, the hub of your security system, uses two-way encryption when interacting with your integrated equipment.
Request Your Own Bloomington Home Defense Package
Now that you have a better idea on how to keep your wireless network secure, you're ready to begin designing your own home security in Bloomington. The security specialists at Secure24 Alarm Systems will help you customize the right package for your home. Call (309) 316-6083 or fill out the form to upgrade your home's protection.