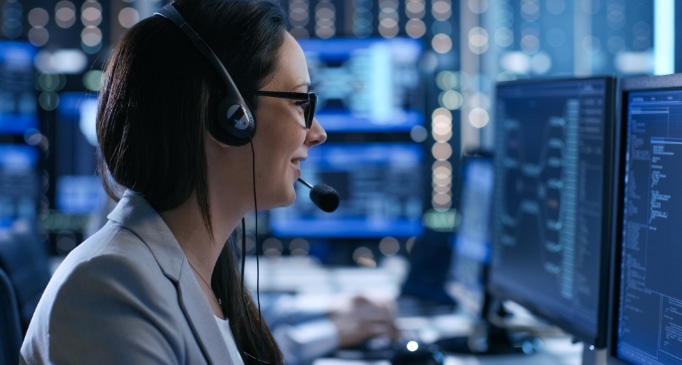 Pros And Cons Of Monitored Vs. Unmonitored Security Systems In Bloomington
You know you have to safeguard your home. Above all else, it's the spot where your loved ones live and is where you store your possessions. But what is the best type of home defense? Determining if you should use round-the-clock monitoring is one of the chief choices you need to make. Explore the advantages and drawbacks of monitored vs. unmonitored security systems in Bloomington and get a better idea of what's best for you.
Core Considerations Of Monitored Vs. Unmonitored Home Security Systems
When you choose 24/7 monitoring, your home's defense links to a professional monitoring organization that is set to provide help at a moment's notice. When a door sensor triggers or a fire alarm starts to sound, your monitoring professionals are issued a prompt alert. They quickly go to work to verify the alarm and send the appropriate emergency professionals.
On the contrary, an unmonitored system doesn't come with professional backup. You could consider this option as self-monitored, which means that if an alarm sounds, you need to take action to resolve it. This choice is the less expensive route, but it also impacts your peace of mind.
Advantages And Drawbacks Of A Monitored Security System In Bloomington
Here's a quick look at the pros and cons of a monitored security system.
Pros Of Monitored Systems
Elevated security: Having a backup in place is always smart. If you are not on site, sleeping, or without your cell phone, your property and those inside will still be watched over.
Speedier response: Monitoring agents are always prepared. They'll reply quicker to emergencies than you can by yourself.
Insurance reductions: Monitored home security systems might qualify you for a discount on your home insurance premium.
Better tools and seamless integration: When you get equipment, monitoring, and installation from a reputable home security specialist, you will get access to a fully integrated system with components that may be of a higher quality than what you will find yourself.
Cons Of A Monitored System
Fee: You will pay a monthly fee for monitoring.
Usually required to use professional installation: Many people prefer to have work completed by skilled professionals, but some do-it-yourselfers might object.
Have to sign a contract: You will usually be required to sign a contract when opting for monitoring. This may be agreeable for many as home security is something you will want indefinitely.
Benefits And Downsides Of An Unmonitored Security System In Bloomington
Here's a quick overview of the benefits and downsides of an unmonitored security system.
Benefits Of An Unmonitored System
Cost: You won't need to pay a monitoring bill.
Install on your own: Do-it-yourselfers might consider this an advantage as they can do the installation themselves and not have an extra expense. Other people will want to go with a skilled technician.
Higher Level of Flexibility: You are able to incorporate equipment whenever you want - and from any manufacturer. Taking that into account, you might find integrating into a cohesive system a challenge.
You have complete control: There won't be an outside company monitoring your home's defense. If an urgent situation unfolds, you're in control of getting assistance.
Cons Of An Unmonitored System
No support system: What happens when you're away from your cell phone and don't get a security alert? This situation will lead to more stress and less peace of mind.
Demands your full attention: Due to the fact you are the single person in charge, you must never stray too far from your home security app.
Installation is on your own: If you want a helping hand during the installation, you might have to pay for someone else. The installation process is also likely to take a greater amount of time.
Protect Your Family With a Monitored Home Security System In Bloomington
Get the 24-hour support you deserve with a monitored home security system in Bloomington from Secure24 Alarm Systems. We're sure you'll agree that a cohesive, monitored home defense system is the right option for you. Dial (309) 316-6083 today to get started.