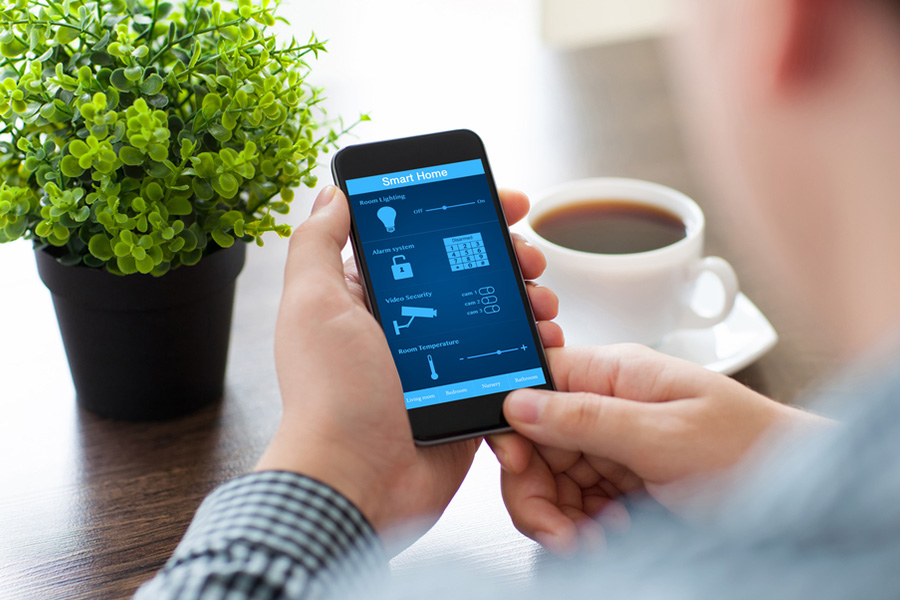 How To Control Your Bloomington Home Security From Your Smartphone
Nowadays, a home security system has more features than keypads and alarms. Security may incorporate CO detectors, smart lighting, and a range of home automation equipment. To manage everything you are able to utilize your central command touchscreen when you are on site. When you're not on location, you may control your Bloomington home security with a phone.
Fortunately, the responsive ADT cell phone app makes interacting with your devices easy to do.
How To Get Started With ADT Control
The first step to controlling your Bloomington home security system with your cell phone is by getting the ADT Control app for your mobile device. At installation, your ADT representative will instruct you through the proper settings. Once you have created your username and password information, you may use it with various phones or tablets. When wanting to engage your system, press the icon in the shape of a shield. You also have the ability to access every device from this convenient interface, including smart lights and locks, surveillance systems, and sensors.
Control Your Devices From Wherever You Are
A home security app on your smartphone makes it easy to manage components within your residence with an easy tap of your finger. Did you fail to lock the door when you left? Just go to the ADT Control App. You can activate your overall home security, view cameras, adjust the lights, increase or decrease your HVAC, by hitting the correct icon within the app. You will stay connected with automatic notifications on your mobile device in the event any of your security devices sense trouble.
Improve Your View
By controlling your Bloomington home security system with your phone, you have an actual glimpse into your interior and exterior when cameras are operating. Access live footage from all your security cameras straight from your phone, and keep short video snapshots or a single image, and playback longer videos as desired. In the event visitors show up – the mail carrier, an Amazon or Grubhub driver, or a relative -- just use the bi-directional audio functionality to give them instructions.
Increase Functionality With Schedules And Geofencing
Through the primary menu, you can explore several modern settings. Set schedules for your comfort levels, sensors, smart lighting, and more through the use of your own unique scene. In this area, you may program how devices communicate with each other, and when you want them to turn on or off. Make a bedtime scene that shuts down the common-area smart lights, activates the outside entrance light, reduces the temperature, and activates your alarms. Then customize a morning scene that makes the opposite adjustments when you need to get out of bed.
If you're looking for even more control, you might allow geo-services from your central command center or smartphone. You can now have your residence prepare itself by locking the doors, switching off the lighting, and turning on your security system when you leave the driveway. When you arrive from a long day's work, your house will spring to action by automatically putting up the garage door and turning off your security system.
Take Advantage Of ADT Control In Bloomington By Contacting Us Today
Finally, you can leave your property with confidence knowing your house is [[safer|more secure|better protected] than it has ever been before. Just call (309) 316-6083 or fill in the following form and a security rep will help you build the ideal home security system for your property -- complemented by the amazing functionality of ADT Control.