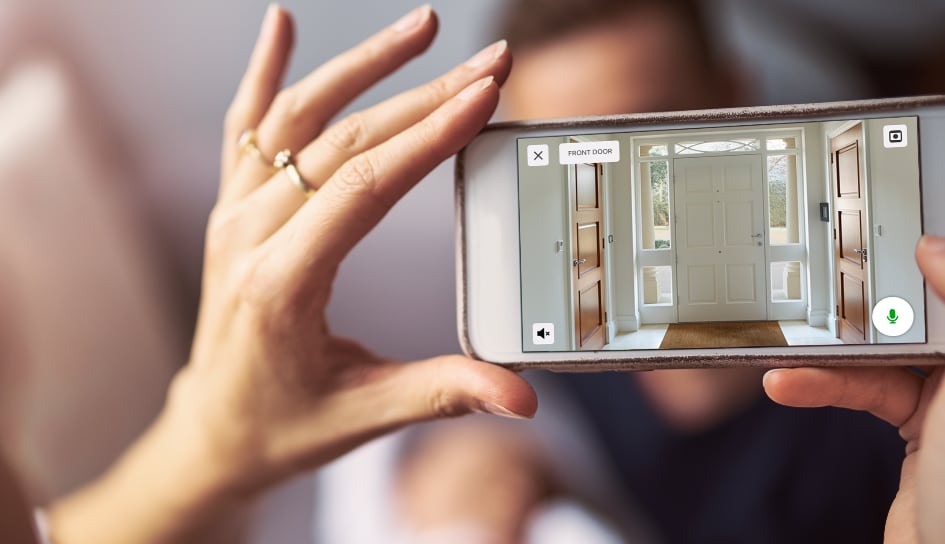 Are Smart Locks Worth It In Bloomington
Are you thinking of replacing your home's locks? Of course, you can go the conventional route and use a reinforced deadbolt, or you might elect to go keyless with a push-button keypad. However, if you want the most high-tech, you should consider installing a smart lock that has the ability to connect with your home security system.
You may ask the following question: Are smart locks worth it in Bloomington? Or will you be wasting your hard-earned money on unnecessarily complex products?
Key Locks Versus Smart Locks in Bloomington
In the matter of door locks, there are a multitude of possibilities. However, you will find that most entryways are secured by a handle lock and a key deadbolt, a deadbolt with keypad, or a smart lock. Operate a conventional deadbolt, and the metal bar extends into the strike plate that is attached to the frame. The bolts can be a door handle lock that's spring-operated, which makes it harder to break open with a a tool like a crowbar. If you would prefer not having to fiddle around with an ordinary keyed entry, you have the option of getting a touch-pad solution that activates the bolt with the use of a 3- or 4-number code.
Smart locks are integrated products that is a popular alternative for your standard deadbolt and door handle. Similar to keypad unit, you enter a numerical PIN to open the door. But with a smart lock, you have the opportunity to link up to your Wi-Fi or home security system to do more. With the help of a simple mobile app, you can:
● Lock and unlock doors remotely
● Set unique entry codes for friends and family
● Be notified through text alerts in the event the door lock is opened
● Set temporary PIN numbers for occupants
When Are Smart Locks Worth It In Bloomington?
If you are considering the addition of a couple smart locks as substitutes for standard keyed entries, you might be undecided on whether they are worth it. It would be convenient to unlock your doors remotely, but the brand and model are important factors in how well they work. When going with a stand-alone unit, be certain that your smart lock uses 128-bit encryption and has a smartphone app that is updated often.
However, the true power in a smart lock comes if you connect it to your home security system. This gives you the option of having your locks communicate with other security devices to upgrade your home's defense and make your life easier. For instance, when your video doorbell senses a person coming up to your home, your smart locks can automatically lock. Or set geotracking on your smartphone security app and automatically unlock your doors when you approach in your car. You may even want to set off an alarm if a guest tries to punch in the wrong lock code repeatedly.
When you weigh the benefits, a smart lock is worth it in Bloomington when you link it to your comprehensive security system!
Reach Out Today To Include Smart Locks With Your Home Security System
If you're in the market for the leading smart locks in Bloomington -- along with a highly advanced residential security package -- reach out to Secure24 Alarm Systems. We'll help you customize the right configuration with all the components you need like locks, alarms, and cameras. Place a call to (309) 316-6083 or submit the form on this page to request a consultation.